Info on the attractive trade in options available to our Owner Community
Fonz offers an attractive trade up valuation
If you purchase a Fonz electric motorcycle or electric scooter and within 24-months choose to upgrade to another Fonz, we will guarantee the trade up valuations as a percentage of the original purchase.
The upgrade can either be for new Fonz vehicle or you can. even upgrade the powertrain tech within the vehicle and keep your existing wheels!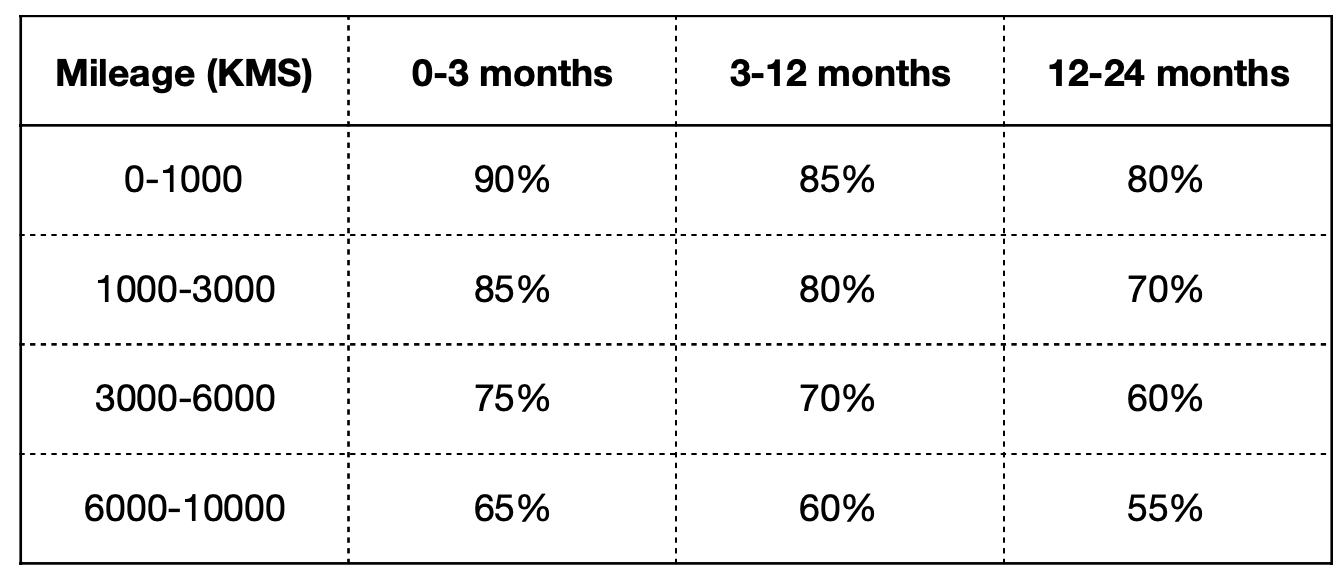 For vehicles greater than 24 months please contact Fonz HQ with vehicle mileage and age for a individual quote.
The Vehicle is maintained by Fonz Moto Pty Limited or its affiliated companies according to the Service Schedule in the Owner's Manual. You must not have taken any action that would void the New Vehicle Limited Warranty. Based on Fonz Moto Pty Limited standards for normal use, and for kilometres in excess of of the Guaranteed Trade-Up Table. Resale prices are exclusive of accessories, additional merchandise, government charges and taxes, unless stated otherwise. If the vehicle usage is higher than this amount the Guaranteed Trade-Up Value will be reduced. To exercise Fonz Guarantee, you will need to contact Fonz HQ and deliver the Vehicle to us for inspection. Prior to or in conjunction with the trade-in of the Vehicle, you will need to provide proof of purchase and evidence of registration. For Fonz Moto Pty Limited to obtain unencumbered title on the Vehicle, it is your responsibility to clear all outstanding obligations with finance company. Fonz Guarantee is personal to you as original customer and cannot be assigned or transferred by you to any other person at any time and no person will have any rights under this Guarantee. Fonz's Guarantee only applies to the Vehicle and not to any replacement or other vehicle. This Guarantee automatically expires on the 24-month anniversary of the Guarantee Effective Date.